PrintPromotion Newsletter
Be In The Know – Wherever You Are
Make sure you to be in the knowledge loop
Our PrintPromotion Newsletter is printed and sent out to PrintPromotion partners and contacts in more than 100 countries.
The PrintPromotion Newsletter provides readers with indepth reports and the latest news on developments and technological innovations of PrintPromotion partner companies and informs on PrintPromotion activities.
The supplementary Printer`s Guide, which is sent out with the PrintPromotion Newsletter, provides important facts on modern print production.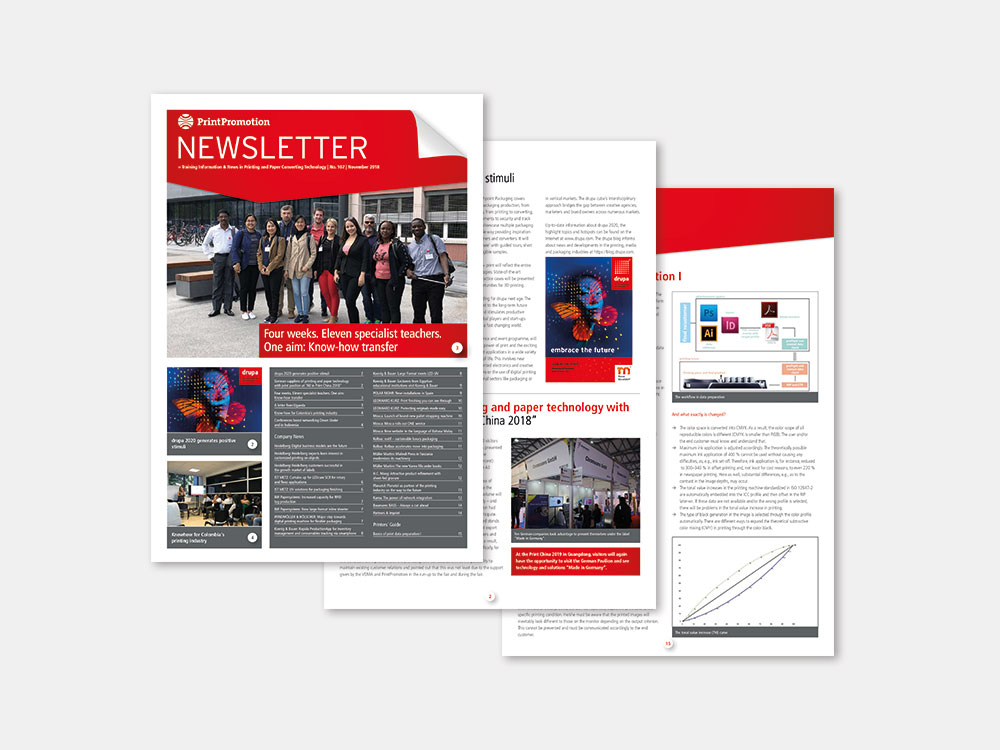 Newsletter Registration Form